Working on better blueberry varieties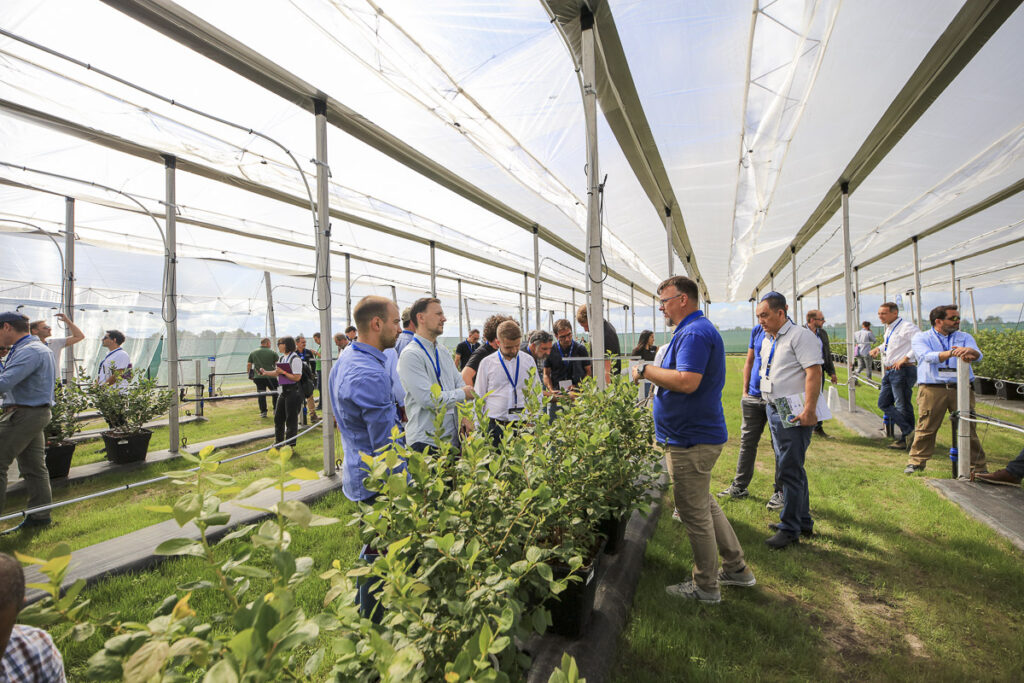 On July 27, a Field & Forum meeting was held at the Dutch headquarters of Fall Creek. Over 80 delegates and clients of the nursery from the Netherlands, Turkey, Poland, Georgia, Great Britain, Italy and other countries participated in it. It was an opportunity to learn about new trends on the blueberry variety market, as well as cultivation solutions.
This meeting aims to present innovations in the cultivation and sale of blueberries. We want to help you run your berry business and deliver blueberries of the best quality and unique taste – emphasized Michel Kaczmarek, commercial director for Europe, the Middle East and North Africa (EMEnA).
Mariusz Padewski presented information and the results of experiments related to new, but also known, blueberry varieties recommended for the region of Europe. The standards at the moment include such cultivars as' Duke ',' Draper ',' Valor ',' Liberty ',' Last Cal'l or 'Aurora'. 'Blue Ribbon' and 'Top Shelf' varieties are also gaining good opinions in many countries. A completely new group of varieties are the creations offered under the common brand of the Fall Creek Collection. These include high chill blueberry varieties such as ArabellaBlue® 'FC14-062', LunaBlue® 'FC12-205' and LoretoBlue ™ 'FC11-118'. An interesting variety in terms of taste is also PeachyBlue 'ZF08-029', which, however, already belongs to the group of mid-high chill varieties. Most of them are now available at Fall Creek's regular offer. It is worth recalling that varieties from the Fall Creek Collection group are available to growers who decide to plant at least 25 ha or have a prepared planting scenario for the next few years.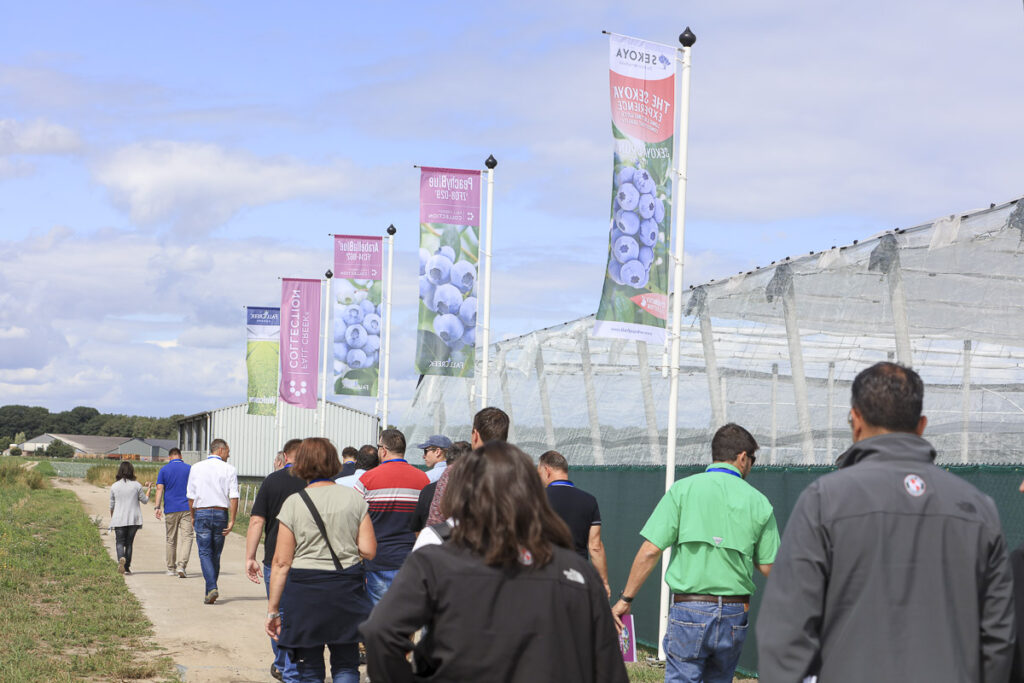 Taste tests of selected blueberry varietes were a traditional point of the meeting. This year, berries of a total of 7 varieties were prepared, which the participants of the event could view and evaluate in terms of appearance and taste. The taste, firmness, crunchiness and shelf life were assessed. The overall winner was the variety known until recently as ZF08-029, which has already received its name PeachyBlue.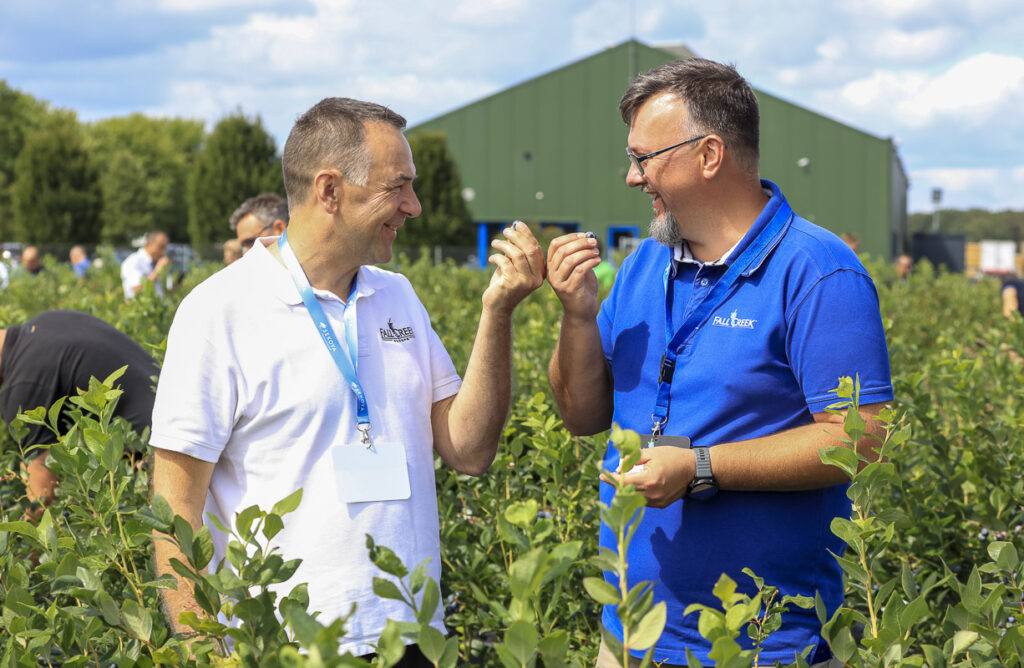 Recently prepared demonstration plantation with varieties offered by Fall Crek, including those from the Fall Creek Collection and Sekoya categories, was very interesting. Although the fruit has been mosty collected from the plants already, it was possible to assess their condition, vigor, and the growth in the second growing season in containers. The quarters were prepared with the use of virtually all technological solutions available at the moment. The plants themselves were planted in cultivation containers with a fertilization system through fertigation lines. The whole unit is covered with a net protecting against hail, birds and, at the same time, harsh sun and strong wind. There is also a frost protection system based on flipper sprinklers. The whole setting made a very strong impression and at the same time indicated how to set up plantations nowadays in order to enjoy the annual harvest of good-looking fruit.
Working on better blueberry varieties