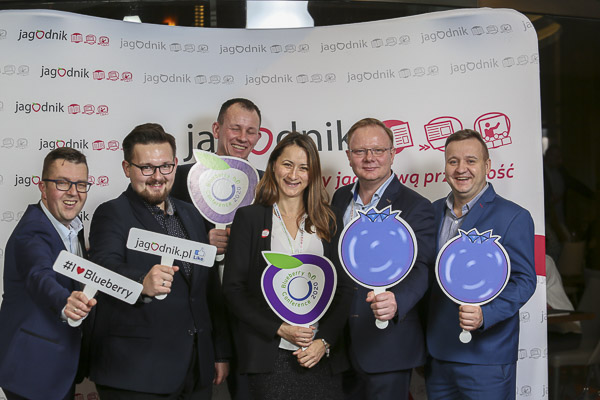 The organizer of the International Highbush Blueberry Conference is Hortus Media Sp. z o.o., publisher of the internet portals jagodnik.pl and warzywapolowe.pl, and co-editor of the JAGODNIK magazine. We undertake many innovative activities that allow us to promote modern cultivation methods, farm development as well as access to new markets.
We encourage you contact us and start cooperating with us
Hortus Media Sp. z o.o.
Czerwienskiego Street 3a / 17
31-319 Krakow
TIN: 945-21-58-017
Payments for participation in the Conference should be made to the account:
IBAN account number: PL 24 1160 2202 0000 0003 1313 0631
IBAN account number: Bank's SWIFT code: BIGBPLPW
Payments in Euro:
PL 32 1160 2202 0000 0003 7087 7206
Bank's SWIFT code: BIGBPLPW
Information for exhibitors of the Blueberry Conference:
mariusz.podymniak@hortusmedia.pl
T. 48608500501
Registration Information:
konferencje@jagodnik.pl
Information in English:
michal.piatek@hortusmedia.pl
T. 48664161991