The world's largest Blueberry Conference – the bar is set high!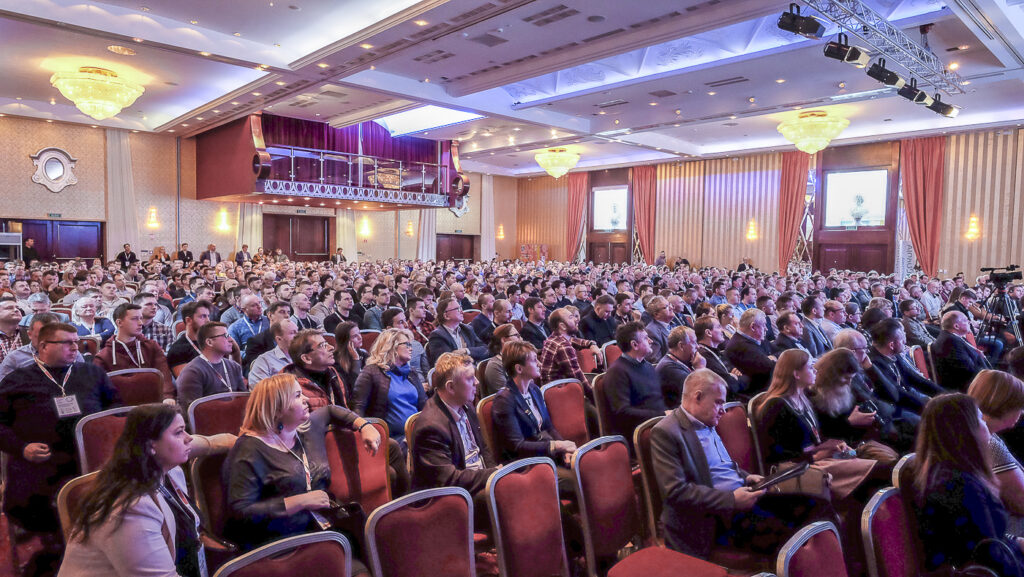 The largest International Blueberry Conference is held in Poland. Yes it's true! We checked other events of this type. Even up to 900 participants from all over the world attended blueberry conferences in Poland. It was here that the information that had a great impact on the development of blueberry cultivation in Europe, the shaping of the market and the rapid implementation of new technologies in plantations was published. Thanks to the online formula launched in 2021, the International Blueberry Conference turned out to be a window to the whole world, gathering participants from 37 countries around the planet.
2013-2021
It all started in 2013. In fact even a year earlier, when as the editorial staff of Jagodnik magazine, in consultation with a fairly narrow group of blueberry growers, we decided to organize the first Blueberry Conference. We did that in order to transfer knowledge, integrate the community of growers and companies, create new trends. When we were planning its first edition, which took place in 2013, there were many dilemmas. But it worked out well: about 200 growers attented yhe initial edition – there were not enough seats in the room. Subsequent editions grew in strength – 400, 500, 700, 950 participants and guests from all over the world. The Polish Conference has gained an international brand, it has become not only a source of knowledge for blueberry market participants, but also an important place for meetings, discussions and implementation of serious business transactions. In 2021, we survived the pandemic wave thanks to the online edition, which also turned out to be an interesting experience, as it made the Conference an even more international event – over 600 participants from 40 countries took part in it. Wow! But now we wish to return to the traditional form and stationary meetings, because we know how important it is for growers to meet, integrate, and look for new solutions in exhibitors' offers. However, we also stay online because we want to be open to the whole blueberry world.
A unique edition of 2022
This year's edition will be unique. 30 lectures, an international group of speakers from 10 countries, various thematic panels. This is the only place where you can get so much key agrotechnical and market information related to the blueberry business. It is a suitable place to learn about opinions that have an impact on the global business. Many important words will be spoken at this conference. We have overproduction, so we need to change variety structure on plantations and adapt the production cycle to the requirements of a specific recipient. It is important to reduce costs, mechanize processes, adapt crops for machine harvesting, change the approach to protection, improve the technique of preparing fruit for sale, etc. Whoever does not take the risk will not see if it paid off, and "whoever does not move forward, moves backwards". The world has changed, plantations, variety trends, customer requirements and distribution channels are changing too. This is especially true regarding to blueberries, which have become a global fruit in recent years. This is why you need to be at the Blueberry Conference to develop and move forward!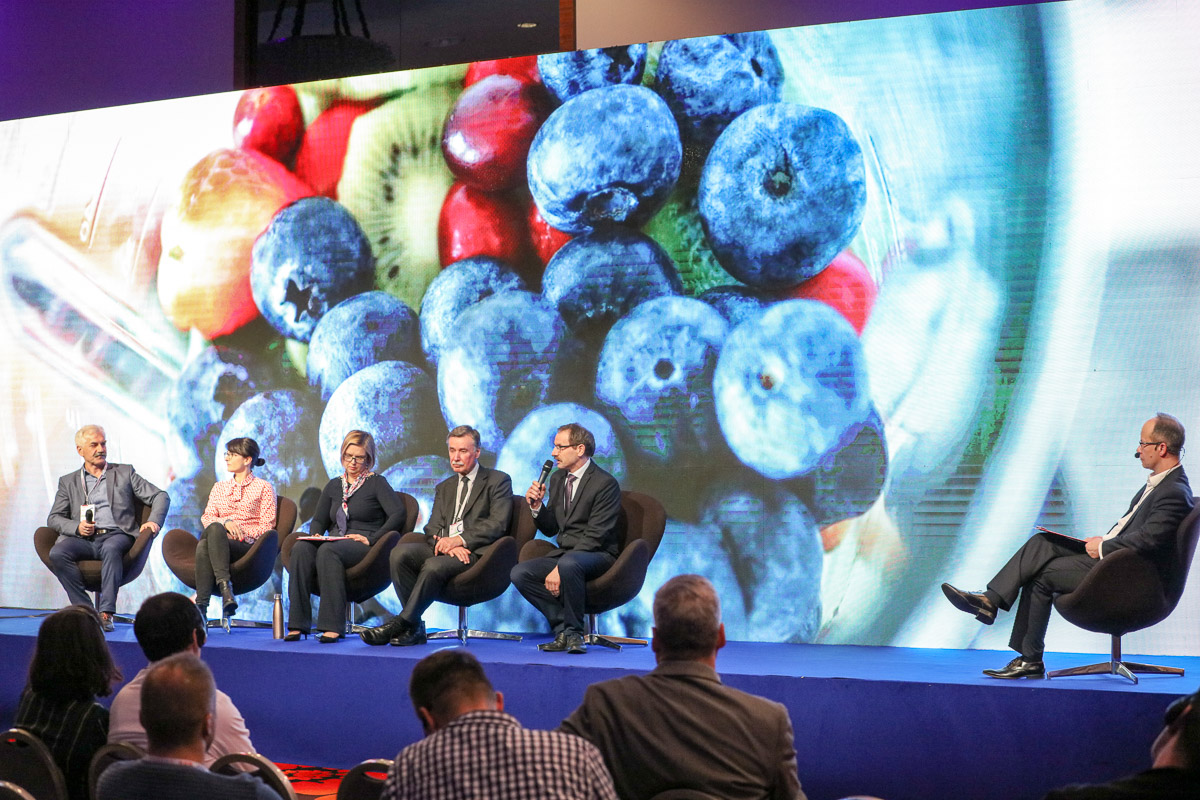 There were some records!
The statistics show how much impact the previous editions of the Blueberry Conference have had on the blueberry market. A total of 5,980 guests took part in 9 editions, including 25% of participants from outside Poland. From 2015, the conference part has been combined with a field presentation on plantations, where there were demonstrations of blueberry pruning, machine shows and presentations of technologies necessary in everyday production. This year's edition will also be record-breaking – as many as 30 lectures will be given by international experts from 10 countries. Up-to-date information on production in countries where blueberry cultivation is just beginning will be transferred. The Blueberry Conference 2022 may start the # New Era of blueberry business across Europe!
The International Blueberry Conference educates, inspires and motivates to even better fruit production. First of all, it integrates the blueberry environment, allows you to make new contacts, acquaintances that help later in the season and often solve many current problems. Current times are difficult and growers face many challenges. Therefore, an insight into what is happening on plantations all over Europe, what are the nowadays market realities is knowledge that will allow you to better plan the blueberry future. And that is why it is worth being at the Blueberry Conference 2022. On March 1 and 2 personally in Ozarow Mazowiecki or online in front of a computer anywhere in the world. See you soon!
Agenda: https://konferencjaborowkowa.pl/en/agenda-program-en/