Conference – Important informations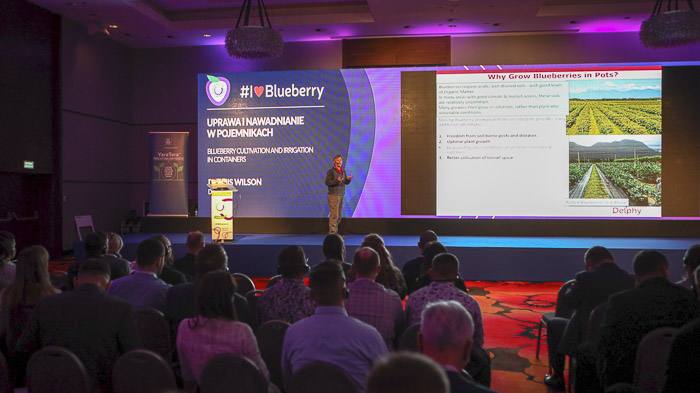 The International Highbush Blueberry Conference is considered to be one of the biggest events in the blueberry industry. Each year it is attended by blueberry growers, fruit exporters, traders as well as a whole range of companies operating in the blueberry business. Editions in the past years were very popular among participants from all over the world and 800-950 people took part in each of them. The International Highbush Blueberry Conference is a field on which knowledge about blueberry cultivation is shared.  It allows you to explore the offer of companies participating in the blueberry market, gives you the opportunity to establish B2B connections. That way it provides a chance for to your business.
In 2023, the International Blueberry Conference will be held on 9th and 10th March. Stationary formula – Poland, Ożarów Mazowiecki, Hotel Mazurkas.