Conference – Important informations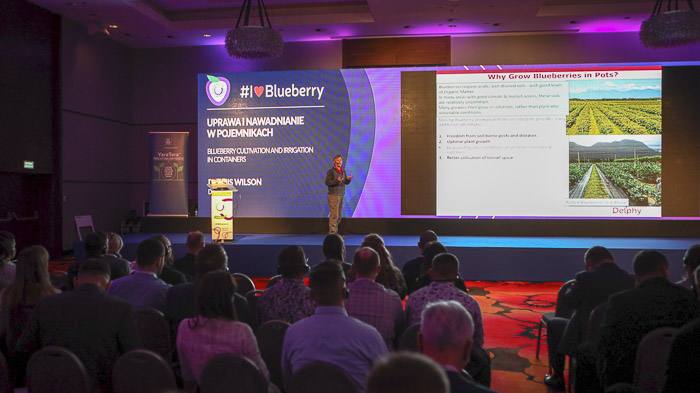 The International Highbush Blueberry Conference is considered to be one of the biggest events in the blueberry industry. Each year it is attended by blueberry growers, fruit exporters, traders as well as a whole range of companies operating in the blueberry business. Editions in the past years were very popular among participants from all over the world and 800-950 people took part in each of them. The International Highbush Blueberry Conference is a field on which knowledge about blueberry cultivation is shared.  It allows you to explore the offer of companies participating in the blueberry market, gives you the opportunity to establish B2B connections. That way it provides a chance for to your business.
In 2021, the International Blueberry Conference will be held on 3rd and 4th March. Due to the prevailing economic policy related to the Covid-19 pandemic it will have an on-line formula. In this safe way we wish to provide everyone a possibility to learn about the newest solutions and means of production offered by companies in the blueberry sector as well a comfortable platform for sharing knowledge.