Blueberry sorting and packaging – complete Krebeck line for sale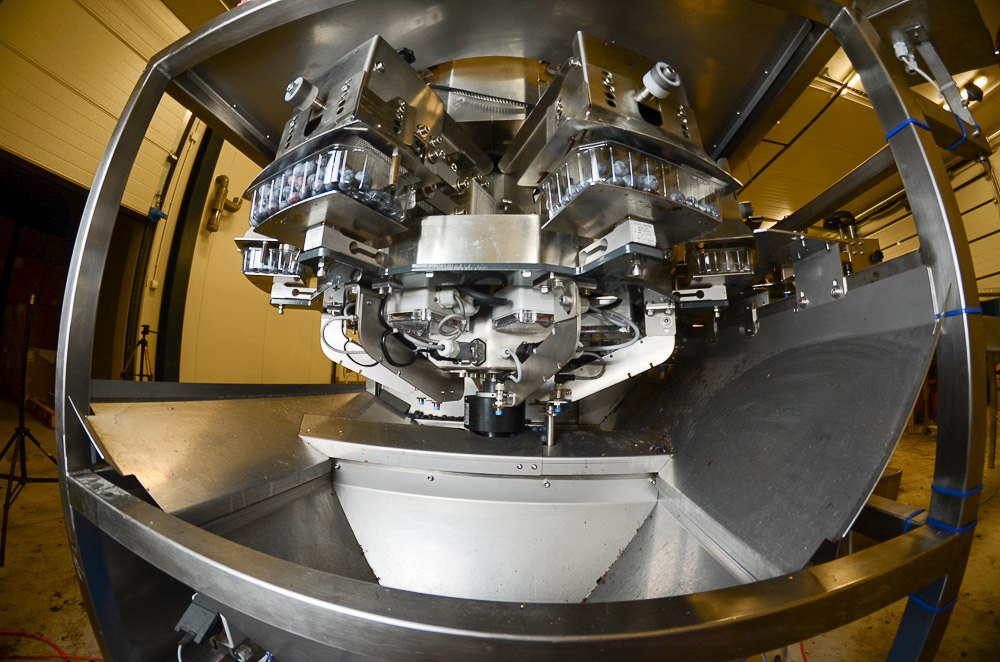 BerryGroup – an American group of blueberry producers that has existed since 2011. It is one of the largest exporters of this fruit in Poland with continuous growth potential. Blueberries from the plantations of the group's members have been prepared for sale using, among others, a sorting line produced by the Krebeck company for many years.
Quality and the expectations of our customers
We have been focusing on the highest quality of fruit from the beginning of our business and the establishment of BerryGroup so that we could sell blueberries to the most demanding customers. We possess all the necessary certificates (we currently hold the IP, GlobalGAP, BRC, GRASP, and Sedex certificates as well as our internal 30-minute certificate) and our own facilities for sorting and packing blueberries – says Mariusz Kedzia, the president of the group.
The group owns specialized controlled atmosphere cold rooms, two lines for sorting and packing fruit as well as quality sorters. Thanks to this, our group can quickly prepare large batches of fruit according to the specifications and requirements of customers using various types of packaging (capacity: 125g, 150g, 250g, 300g, and 500g). We were able to pack up to 16 tons of blueberries in 125g packages per day using our line consisting of Krebeck components. The dynamic development of the company has made the line too small for us, but we are sure it will certainly allow the new owner to increase sales, get better prices for the final product and reduce the need for employees who would do the required work by hand – emphasizes Mateusz Pilch from BerryGroup.
Blueberry sorting line for sale
At present BerryGroup is selling a complete blueberry sorting and packaging line. The line consists of the following elements:
– a loading (cleaning) conveyor belt made of mesh that helps get rid of any dirt such as stalks, stems, leaves, etc.
– an inspection table where the fruit is inspected by employees in terms of quality
– stainless-steel platforms for the inspection table and the employee who places fruit at the beginning of the line
– a ramp feeding the fruit to the weighing machine
– an ADS 70/8 carousel weighing machine with 8 dosing scales in the carousel
Capacity for 125g packages, about 80-100 pieces per minute
– a conveyor belt loading containers
– a conveyor belt for unloading weighed fruit containers
– a turn conveyor belt (angle 90 °)
– a conveyor belt for closing the containers manually with a length of 4000 mm
– dynamic check weigher with a separator (it separates containers with the wrong weight from the ones with the correct weight)
– a K104 labelling machine with a thermal transfer overprinter
– a rotary table for collecting finished packages
The sale price for the complete line is 77,500.00 €
Any questions can be directed to:
Mateusz Pilch
telephone: +48 696 069 674
e-mail: mateusz@berrygroup.eu